Volunteer Adult Awards
About Adult Awards
Girl Scouts of Suffolk County is fortunate to have more than 7,000 Adult Volunteers. These volunteers give themselves and their time to the Girl Scout Movement, and, in turn, reap the reward of helping girls become the strong, confident leaders of tomorrow. Their dedication emphasizes the qualities that Girl Scouts value. Adult Awards in Girl Scouting acknowledge those volunteers who provide service above and beyond what is expected.
The criteria for these awards are established either by GSUSA or GSSC and focus on leadership, implementation of goals, acceptance of responsibility, and consistent follow-through.
---

 
Congratulations to our 2019 Girl Scout Adult Award Recipients!

Thank you for your hardwork, dedication and leadership in helping our Girl Scouts become courageous, confident, and full of character.

Read about the nomination process and criteria for each award in our Adult Awards in Girl Scouting Book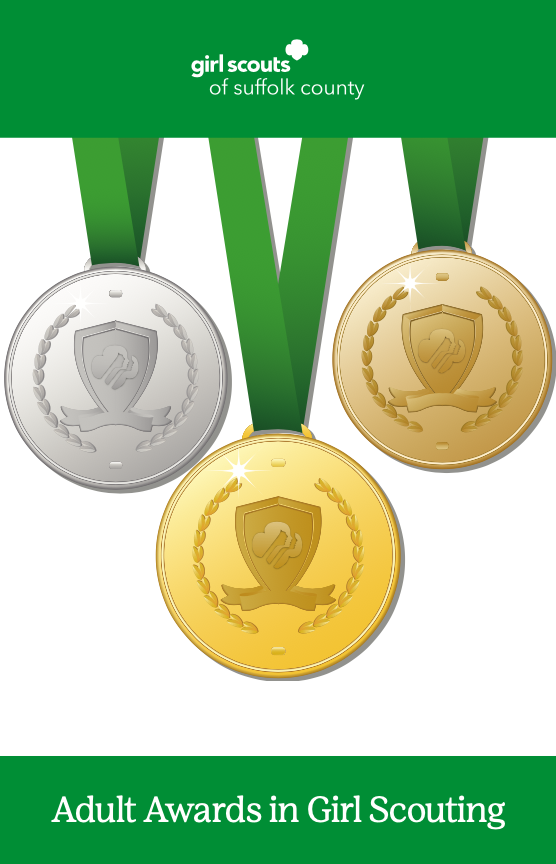 View the Adult Awards in Girl Scouting Book

Nomination Forms (Deadline is March 31, 2021)