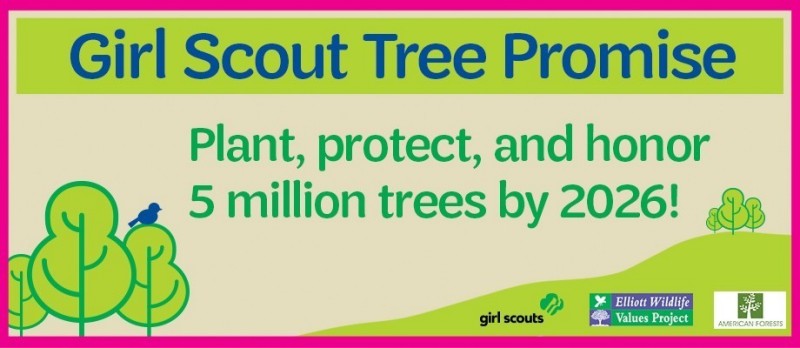 With the Elliott Wildlife Values Project and American Forests we are launching a bold tree planting and conservation initiative. Girl Scouts is setting out to plant five million trees across the country in five years, and to protect and honor new and existing trees. Not only is this great for wildlife, it will also help ease the effects of climate change. Find out how you can help!
Continue >




Join The Girl Advisory Board to Girl Scouts of the USA
16 Mar 2021
Open to all Girl Scouts in grades 8-11 in fall of 2021. Girl Scouts of the USA is excited to announce that a new national group of older girl leaders is forming! The Girl Advisory Board of GSUSA will work with the national office on key projects aligned with national strategy—providing critical insight and innovative ideas for serving girls in the 21st century.

Suffolk County Sheriff's Say Something Essay Contest
03 Mar 2021
The Suffolk County Sheriff's Office is hosting its 3rd annual Say Something Essay Contest in collaboration with the Sandy Hook Promise Foundation. This contest is open to students in grades 9, 10, 11 and 12. Essays will be judged on their content, clarity, and grammar and 15 winners will be announced on March 26th. Read more »