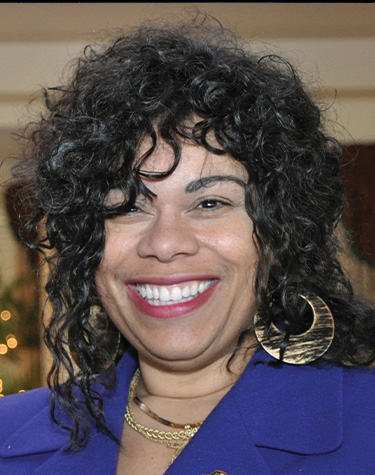 Board Spotlight: Debrah Garcia
This week's GSSC Board Spotlight features…Debrah Garcia! Debrah has served on GSSC's Board of Directors for many years.  She has been the  CEO of Long Island Head Start since December 2004. A native Long Islander, Debrah holds a Master's Degree in Special Education from Long Island University (LIU). As the CEO of Long Island Head Start, she has directed and led Long Island Head Start into the bright spotlight where it sits today. Her vision to become the highest quality childcare and family support services organization on Long Island has allowed Long Island Head Start to make an impact in various communities throughout Suffolk County. Her leadership and determination have set forth the true definition of what it means to make a difference in the lives of at risk children and families across Long Island.
Debrah began her career with Long Island Head Start in 1983 as a Classroom Teacher. She also takes great pride in her experience as a Head Start parent, which gave her valuable insight into the needs and challenges of Head Start families. In 1993, she was promoted and began her management career holding positions, which included Early Childhood Development Specialist, Education Supervisor and Director of Quality Assurance and Program Services.
For the past 37 years, Debrah has dedicated her professional career to Long Island Head Start communities, advocating on behalf of those in need and providing direction and support through a variety of programs including health care, early childhood education, disabilities services, and professional development training to list a few. As an active advocate for high-quality childcare, Debrah has successfully collaborated with other non-profit organizations on Long Island in an effort to maximize services and enhance outcomes for preschool children and their families in local communities.
In addition to serving as the CEO for Long Island Head Start, Debrah has also been a long-standing member of organizations such as the Suffolk Community Council, Early Childhood Direction Center, Long Island Association, National Association for the Education of Young Children, Suffolk County Department of Health Task Force Bureau for Children with Special Needs, Childcare Council of Suffolk, Girl Scouts of Suffolk County, National Head Start Association, NYS Head Start Association, Region II Head Start Association and numerous other organizations rooted in the commitment to enhance the quality of life for children and families. Debrah's determination to expand Head Start services on Long Island is evident in her networking initiatives and advocacy with the National, Regional and New York State Head Start Associations.
Debrah has received numerous awards and recognitions over the years including the Pronto Community Partner Award, Women of Influence Award by the Urban League of Long Island, and Dr. Martin Luther King Jr. Memorial Award by the First Baptist Church in Riverhead. She has also been awarded the distinguished title of one of Suffolk County's "Diamonds that Shine in Our Community" by the Suffolk County Hispanic-American Advisory Board. Debrah has been honored with many proclamations and certificates of recognition from local and federal officials.
Debrah Garcia certainly knows the importance of community service and has dedicated her life to making quality changes for Long Island families. As a visionary, Ms. Garcia is grounded in her belief and signature slogan that "the Best Beginning is a Head Start!"
---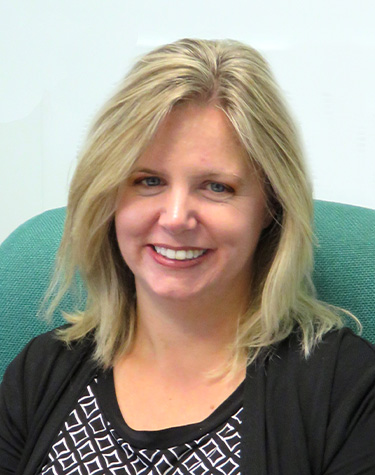 Board Spotlight: Jennifer Friedman
Jennifer was elected to the GSSC Board of Directors in 2015, and currently serves as Secretary. Jennifer is the Executive Director at Sisters of St. Dominic of Amityville, NY,  since 2016 and prior to that, was with AHRC since 1996.  Jennifer is an accomplished, results-producing leader, offering expertise in assessing and addressing needs of people with intellectual disabilities in residential settings for nonprofit organizations.  She provides long-range sustainability planning and program and staff development, and she holds a Master of Arts and Bachelor of Science in Elementary Education from the State University of New York (SUNY) Plattsburgh. Jennifer is also a member of Omnicron Delta Kappa, a National Leadership Honor society. 
---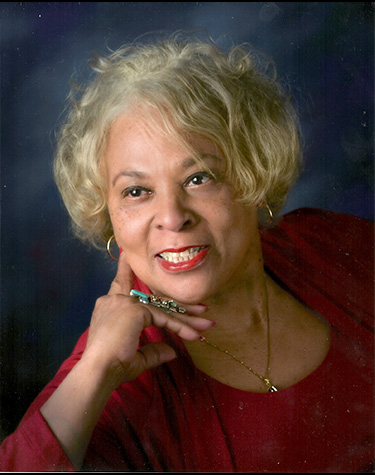 Board Spotlight: Brandy Scott
Brandy currently serves as Treasurer on the GSSC Board of Directors, and  has been a GSSC Member-at-Large since 2011 and is a Finance Committee Member. She is the  Executive Director of the Community Learning Academy and President of the Long Island Black Educators Association (LIBEA).  She was the Assistant Superintendent for Curriculum. Assessment and Instruction of the North Babylon School District (ret.) and former Assistant Superintendent for Curriculum, Instruction and Staff Development for the Center Moriches Public Schools. 
Brandy  has a Bachelor of Arts degree from the Maxwell School of Citizenship & Administration (Syracuse University) and a Master of Arts degree from New York University.  She has also attended the Harvard Principals Institute and the Dowling College Professional Education & Administration Program. Currently, she is the Executive Board Secretary for Long Island HeadStart, member of: Suffolk County African American Advisory Board, the Long Island Latino Teachers Association (LILTA), National Association for Advancement of Colored People, SAANYS,  and the 2020 Census Coalition.  In her spare time, Brandy conducts workshops on social issues such as Implicit Bias. 
---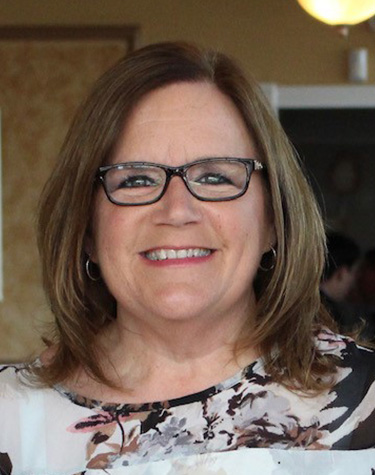 Board Spotlight: Kim Kellar
Kimberly joined Girl Scouts of Suffolk County's Board of Directors in 2019. She is a Relationship Manager, Vice President for TD Bank's Long Island Market.  Kimberly has 20+ years of banking experience, starting out with Republic National Bank/HSBC and moving to TD Bank in 2003. She is primarily responsible for Managing Business and Personal Relationships in the Suffolk region with a focus on developing business and delivering legendary service while enhancing the TD Brand.
After graduating college, Kimberly entered the management trainee program at Republic National Bank HSBC, working her way up from trainee to Branch Manager. In 2003, she joined TD Bank as the Oceanside Store Manager and excelled in her role there for 15 years, winning several awards for leadership. In 2018, she joined the Suffolk Lending team as a Relationship Manager with a focus on relationship banking where she helps her customers grow, maintain and develop their business. Kimberly is a mom and a wife and has raised two beautiful girls who were involved with Girl Scouts throughout their younger lives. One daughter is in college and the other a recent graduate of Molloy College.
In addition to working at TD Bank, Kim has been Treasurer of the Oceanside Chamber of Commerce, Treasurer of the Lions Club, member of Women in Leadership, member of the Long Island Food Council, committee member of The Little St. Nick Foundation, committee member for Go Red for Women, and she supports several different charitable organizations.
Kimberly is a graduate of St. John's University, where she earned her B.S. in Finance. 
---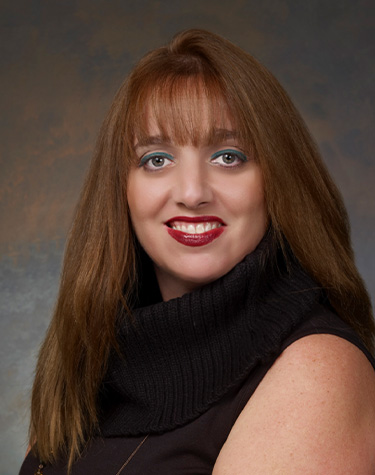 Board Spotlight: Tammy Severino
Tammy has been a Member-at-Large on GSSC's Board of Directors since 2013, and is also a registered adult Girl Scout in Suffolk County. Presently, Ms. Severino is President, RPC Development-Development Consultant/Grant Writer. Formerly, she was the State Director at New York at Best Buddies International, the Director of Development & Public Relations at The Genesis School/EdenII Programs and the Director at St. Charles Hospital Foundation. Tammy was awarded the Top 40 Under 40 Award and is a Fortune 52 Honoree.
---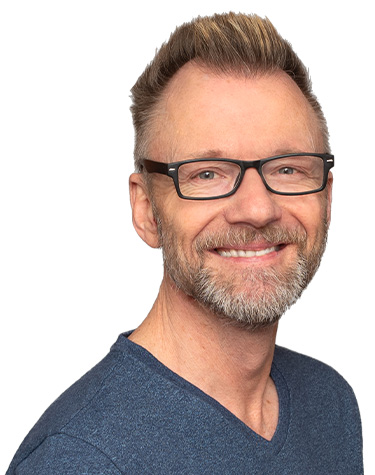 Board Spotlight: Steve Harper
Steve was elected to the GSSC Board of Directors in 2019. He is President of Harper Marketing, Long Island's premier full-service marketing agency, and is a radio host at Party 105 and Oldies 98 FM. Steve is a renowned radio personality and can be heard around the world on many radio and television commercials as well as nationally syndicated shows. He has been called upon to host with many entertainers, including the legendary Dick Clark, and he has also helped to launch the careers of many notable performers. Steve was one of the first to bring Mariah Carey, Psychic John Edward and New Kids On the Block to the radio.
---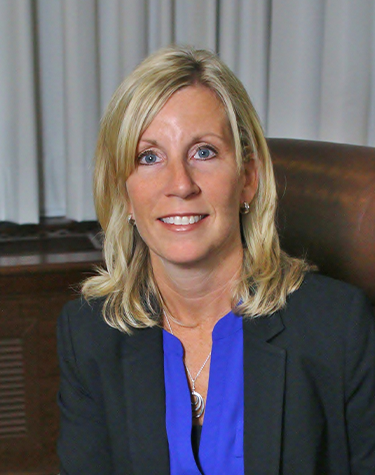 Board Spotlight: Lauren Agunzo
As a Partner in the Internal Audit, Compliance and Fraud Prevention Group at Nawrocki Smith LLP, Lauren has more than 20 years of public accounting experience and specializes in the areas of risk management/internal audit, internal controls and forensic accounting. Lauren is a member of the American Institute of Certified Public Accountants and the New York State Society of CPAs, where she serves on the Public School Committee. She is currently the President of the Institute of Internal Auditors' Long Island Chapter. Lauren is also a board member and the Treasurer of the Moxxie Mentoring Foundation whose mission is to support and foster the career advancement and leadership of young women through generational mentoring. In addition, she is an advisory Board member of the Smithtown Children's Foundation which helps children and families in the community during times of crisis.
---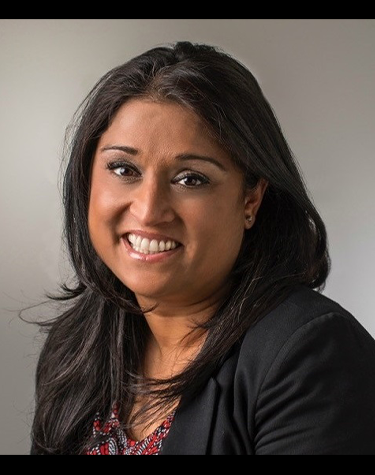 Board Spotlight: Krupa Lauricella
Krupa Lauricella is Legislative Aide to Honorable James P. O'Connor, Town of Islip Councilman. Krupa also founded FTZ Strategies, Inc., a W/MBE Certified Small Business that facilitates Global Trade to the New York area. Krupa brings 10 years of experience in Global Trade solutions, throughout Europe, Asia, Middle East, and North America. Prior to starting her company, Krupa earned a trusted reputation in Community Engagement and Corporate Social Responsibility, by creating award winning programs for regional and global organizations.
As a respected community leader, Krupa advocates on behalf of Long Island's private, non-profit, and educational sectors by collaborating with public officials and raising media awareness about issues integral to the region's economy and communities. Krupa is passionate about diversity-driven causes on behalf of women and children, and co- created the Women's Roundtable on JVC Broadcasting (103.9FM) to provide a media platform for impactful women with diverse backgrounds to weigh-in and discuss important issues affecting Long Islanders.
Krupa is an Honoree of the prestigious Long Island Business News Top 50 Women, recipient of Long Island Business News Diversity in Business Award, an alumni of the Girls Scouts of Suffolk County Women of Impact Award, and recipient of multiple community leadership and recognition awards from County and State Officials. Krupa also serves on  the Board of Directors for Long Island Coalition for the Homeless.