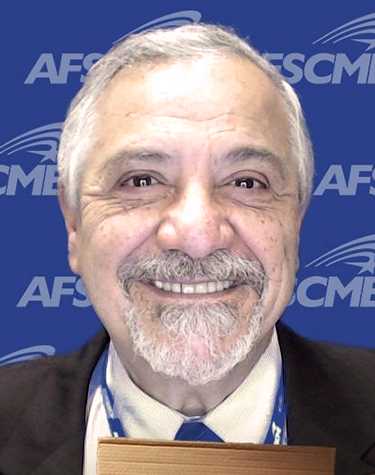 Board Spotlight: Nick LaMorte
This week's GSSC Board Spotlight features…Nick LaMorte!
Nick currently serves on GSSC's Board of Directors and was also a former GSSC Member-At-Large from 2007 to 2013.  Nick is the former CSEA Long Island Region President where he was charged with ensuring that the rights of members were maintained, and their work received its due respect.  He negotiated his first labor contract as Chairman of the Farmingdale School District custodial unit negotiating committee in the early seventies and was elected President of his union local in 1986. In the late eighties, he was named Chair of the CSEA Special Statewide School Committee, representing the interests of 35,000 school district employees.   
Nick has repeatedly reached out to help the community during his tenure.  As a member of the Long Island United Way, he served as co-chair for the State Employees Federated Appeal.  He was on the New York State Executive Board of the AFL-CIO and continues to serve on many town labor advisory boards. In addition, the Long Island Progressive Coalition presented Nick the Paul Gutierrez Award for Contributions to Human Dignity. He is a member of the Sons of Italy and received the highest NYS Award. The Golden Lion recently named him Grand Marshal of the Columbus Day Parade in the Town of Huntington.
Nick has been named by the Long Island Press to their Power List and became the first man honored by the advocacy group Women on the Job, in recognition of his many years of dedication to the principle and practice of equality in the workplace and equal pay for equal work.  
Nick and his wife have four successful children and five grandchildren.  You might even catch him on his "Harley" traveling to and from meetings.  He is now a staunch advocate for motorcycle awareness.
---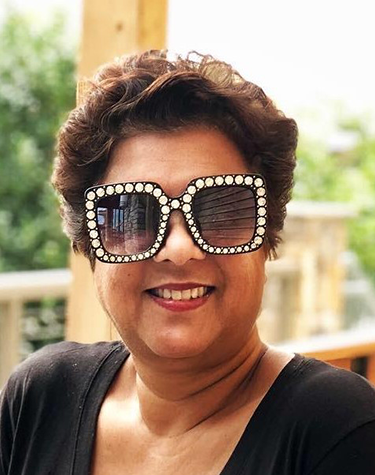 Board Spotlight: Nalini Durgana
This week's GSSC Board Spotlight features…Nalini Durgana! Nalini has been on the GSSC Board of Directors since 2006.  She also served as Secretary from 2012 - 2016 and is the  Former Chair of the Nominating Committee.  Nalini has been President of Davrial Enterprises Inc. in Dix Hills since 1998 and is a business teacher at Great Neck North High School. She has done extensive work for the U.S. Navy, NEC and the NYCTA.  Nalini is a volunteer treasurer for the Community Presbyterian Church of Deer Park.  She received her MBA from Baruch College in 1986 and did Post-Graduate Studies in 1999 at NY Institute of Technology. 
---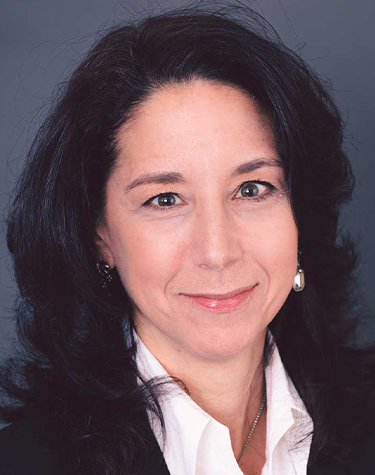 Board Spotlight: Christine Malafi
This week's GSSC Board Spotlight features…Christine Malafi! Christine a Board Member for GSSC and is a partner at Campolo, Middleton & McCormick, LLP.  Her practice focuses on mergers and acquisitions, corporate governance, routine and complex transactions, employment issues, and other business matters, as well as insurance coverage and fraud issues.  Prior to joining the firm, Christine was senior corporate counsel to Leviton Manufacturing Co.  In 2004, Christine was appointed Suffolk County Attorney, serving as the chief legal officer of the County for eight years and supervising a team of over 65 attorneys.  She was the first woman and youngest person ever appointed to the position. 
Christine has taught both undergraduate and law school classes on litigation, legal research, and writing at Long Island University, C. W. Post, and Touro Law Center.  She has also lectured extensively on municipal issues, insurance coverage issues, and claim handling.  
In addition to serving on the Board of Directors for GSSC, Christine is also on the Board of Directors of Natasha's Justice Project; the Board of Directors & Vice-Chair of Governance and Nominating, Family Service League; the Board of Governors, Touro Law School; Member, New York State Pro Bono Scholars Task Force; and, Member, New York State Bar Association, Member, Suffolk County Bar Association.
Christine's recognitions include:  2019: Super Lawyers; 2017 – 2020: Best Lawyers in America; Martindale-Hubbell, AV Preeminent Rating; 2017: Leadership in Law Award, Long Island Business News; 2016: Butterfly Awards Honoree, Girls Inc. of Long Island; 2016: Top Outstanding Women in Law, Hofstra University School of Law's Center for Children, Families & the Law; 2015: Who's Who in Labor Law, Long Island Business News; 2014: Long Island's Top 50 Most Influential Women in Business Award, Long Island Business News; 2014: Women in the Law: Historic firsts in Suffolk County honoree, Suffolk County Historical society; 2014: Who's Who in Women in Professional Services, Long Island Business News.
---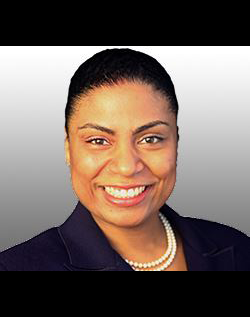 Board Spotlight: Valerie Cartright
This week's GSSC Board Spotlight features…Valerie Cartright! Valeries has been a member of the GSSC Board of Directors since 2015.  She was elected Councilwoman of the Town of Brookhaven in 2013, and is also an Adjunct Instructor at St. Joseph's College in Patchogue, Long Island, in the Human Services Management and Leadership Graduate Master's Program, teaching Leadership, Law and Ethics in Human Services course.
Valerie received her Juris Doctorate from Touro College Jacob D. Fuschberg Law Center in Suffolk County, after receiving her undergraduate degree in International Studies from West Virginia University. During her legal career, she has earned numerous awards for academic excellence, and contributions and service to the law school and legal community. For the past fifteen years, Valerie has served as a tireless and community-conscious advocate and attorney, focusing primarily in the areas of civil rights and criminal defense. She regularly serves as a Panelist or Guest Lecturer for Bar Association events, speaking on various legal issues and at various community organization events speaking on community issues.
Valerie is also: Past President of Amistad Long Island Black Bar Association; Former Chairperson of Young Lawyers Section of New York State Bar Association; Former Chairperson of the Civil Rights Committee of the Nassau County Bar Association; Former Trustee and Youth Coordinator of Rosa Parks Democratic Association; Former Board Member of ERASE Racism; Parliamentarian of Zeta Phi Beta Sorority Inc., Rho Omega Zeta Chapter; Former Chairperson and Vice-Chairperson of the Board of Project Hope-The New Direction; and Director of Women's Step Ministry at Greater Allen A.M.E. Cathedral of New York.
---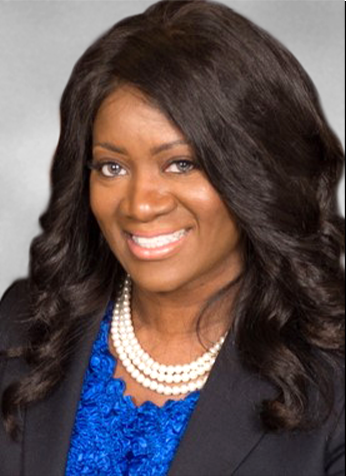 Board Spotlight: Dawn Lott
This week's GSSC Board Spotlight features…Dawn Lott! Dawn is a lifelong resident of Long Island. In 1990, she obtained her Bachelors of Science from Cornell University, School of Industrial and Labor Relations and later went on to receive her Juris Doctorate from Benjamin N. Cardozo School of Law. Dawn is admitted to practice law in the State of New York as well as the Federal Courts for the Eastern and Southern Districts of New York. 
As an attorney, the majority of Dawn's legal career has been in private practice with a concentration in the areas of matrimonial, employment and labor and corporate/commercial litigation. She was Of-Counsel to the law firm of Bart & Schwartz, LLP and later joined the law firm of Dandeneau & Curto, LLP. In 2005, the partnership, Dandeneau & Lott, was established where, as Partner, she handled employment and labor law, corporate and commercial, and matrimonial litigation in addition to appellate work in Federal and State Courts. 
Dawn is currently the Executive Director for the Suffolk County Human Rights Commission which is a county agency, created in 1963 to enforce the various local, state and federal laws against discrimination. The primary objective of the Commission is to work toward the elimination of bias and discrimination in Suffolk County which is achieved through public education and complaint investigation. As the Executive Director, Dawn strives to ensure the Commission continues to be a vital vehicle for the enforcement of human rights for all residents of the County of Suffolk. Her extensive legal experience and many years of community service and outreach is used to achieve this mission. 
In addition to her legal career, Dawn Lott remains active in numerous associations and not-for-profit organizations and she is committed to giving back to her community. She is a current member and two-term Past President of the Amistad Long Island Black Bar Association, an affiliate to the National Bar Association and the nation's oldest and largest national association of predominantly African-American lawyers and judges. Currently she serves as the Vice-President of Membership for the Suffolk County Women's Bar Association, 2nd Vice Chair of the Girl Scouts of Suffolk County and member of the Suffolk County Bar Association. Additionally, she serves on the Board of Directors for Long Island Head Start, is Vice-President of the National Women's Political Caucus, Nassau County Chapter, and is a proud member of the National Coalition of 100 Black Women, Long Island Chapter, Inc..
---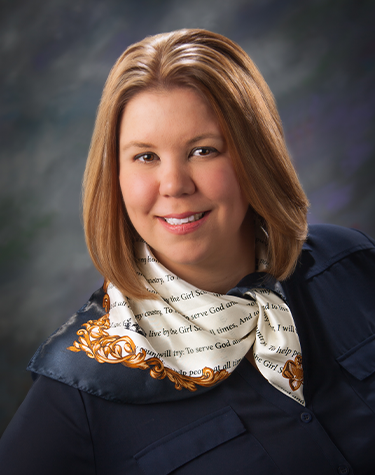 Board Spotlight: Donna Smeland
This week's GSSC Board Spotlight features…Donna Smeland! Donna is Chair of the Board of Directors for GSSC. Her professional career spans over 25 years of experience in the entertainment industry and has produced countless hours of television for network, cable and streaming platforms. Donna specializes in production management and although she has experience in both field and studio-based programming, her passion is live television events. Among her notable projects are NBC's Emmy Award-winning and critically acclaimed live musicals Jesus Christ Superstar: Live in Concert, Peter Pan Live! and The Wiz Live! She has also produced live New Year's Eve broadcasts in Times Square for FOX with Steve Harvey, and NBC with Carson Daly as well as events for the International Brotherhood of Teamsters, Microsoft, and Ty, Inc. She produced the Museum of the Moving Image's Annual Salute galas honoring Tom Cruise, Ben Stiller and Clint Eastwood. Since 2017, she is proud to be a Producer on the Annual Peabody Awards, which recognize excellence in all genres of electronic media. She is a member of the Paley Center for Media, as well as a voting member of the Television Academy (The Emmy's).
Donna started her career at Warner Music International under the VP of North American Operations, overseeing the creation and implementation of a worldwide directory of 65 affiliates, 23 licensees and domestic labels in the Time Warner family. Her love of music and desire to pursue a career in TV brought her to MTV International and then VH1. She excelled there quickly moving up the ranks from Associate, Coordinator and Production Manager on such network staples as The VH1/Vogue Fashion Awards, Divas, 100 Greatest and Storyteller franchises. A love of learning and the need to be creatively challenged prompted her to enter the Freelance world 17 years ago and she has never looked back! This open approach has provided her the opportunity to work with the best talent in the industry across all departments. She is known to handle the complex relationship between networks/studios and creatives with ease and professionalism and without sacrificing budget or vision.
Beyond television, Donna is a lifetime member of the Girl Scouts of the USA and is currently the Chair of the Board of Directors of the Girl Scouts of Suffolk County. She holds a Bachelor of Arts degree in Communication Media with departmental honors, cum laude, from SUNY New Paltz and recently joined the Board of Directors of the SUNY New Paltz Foundation. Donna is also a member of the National Hot Rod Association (NHRA) and when not in production, travels the country as part of the pit crew for her husband, Val, a Pro Stock Driver in professional drag racing.
---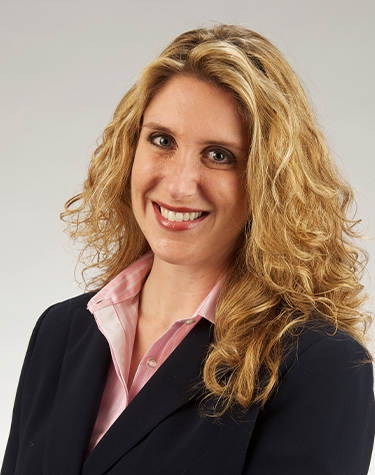 Board Spotlight: Sarah McCandless
This week's GSSC Board Spotlight features…Sarah McCandless! Sarah is the 3rd Vice Chair on the GSSC Board of Directors. She has been the Executive VP/Chief Financial Officer for Suffolk Federal Credit Union since September 2013, where she manages and is responsible for all aspects of the accounting, finance and treasury department. Sarah has held positions in other organizations such as: VP, Controller at Bridgehampton National Bank; Manager, Financial Planning and Analysis at Screenvision; and Equity Research Associate, Broadcasting at Banc of America Securities LLC.  Sarah is a graduate of Boston College, Carrol School of Management, where she received her Bachelor of Science in Accounting (cum laude).  She is an inductee of the Golden Key National Honor Society, was a DJ on WZBC-FM at Boston College, and is a member of the WZBC Board of Directors.
---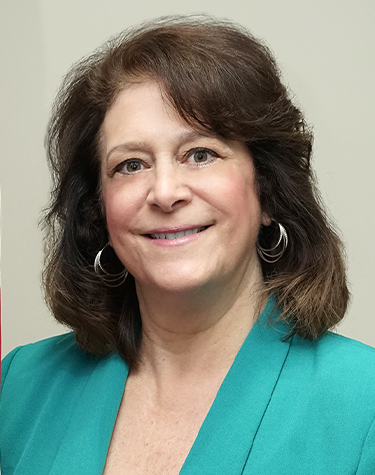 Board Spotlight: Teresa Ferraro
This week's GSSC Board Spotlight features…Teresa Ferraro! Teresa currently serves on the GSSC Board of Directors, and is President of East/West Industries, a woman-owned small business in Ronkonkoma, New York, dedicated to designing, manufacturing and maintaining aircraft seats and other products critical to aircraft crew safety.
Teresa has a 35+ year track record of success providing fiscal, strategic and operational leadership at the rapidly growing company her parents founded nearly 50 years ago. She is known for her exceptional interpersonal skills and ability to resolve multiple and complex challenges while motivating staff to peak performance. Recently she led the most significant business expansion in East/West history, including a move to a new facility that increased the company's footprint by approximately 50 percent as well as the creation of a hiring plan to expand the workforce by 40 percent in three years.
A graduate of Adelphi University with a bachelor's degree in business administration and concentrations in both human resources and corporate management, Teresa has utilized her skills to create successful business relationships with major aerospace and defense contractors, including Northrop Grumman, The Boeing Company, and Sikorsky Aircraft, among others. Teresa credits the company's success to nearly half a century of "innovative design, great value and responsive support," coupled with the ability to "understand customer needs while delivering high performance and value."
East/West is a federal and state certified Woman-Owned Small Business (WOSB), Boeing Performance Excellence Awardee (BPEA) Gold Supplier 2015/2106, Lockheed Martin STAR Supplier Program Awardee and LI Business Development Council – Business Commitment Awardee. East/West focuses on the advancement of women in business through local support of organizations such as Girl Scouts of Suffolk County (GSSC), with whom East/West has partnered to introduce a STEM Badge Program, as well as mentoring programs with local high schools and colleges.
---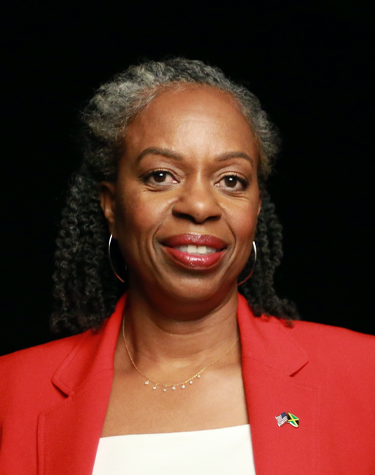 Board Spotlight: Jackie Gordon
This week's GSSC Board Spotlight features…Jackie Gordon! Jackie has been on the GSSC Board of Directors since 2010, and currently serves as First Vice-Chair. She is a combat veteran, an educator, a public servant, and a community leader.
Jackie was born in Jamaica, West Indies, and grew up in Queens, NY. While in college and teaching in local schools, she enlisted in the United States Army Reserve. Over her 29-year career in the Armed Forces, Jackie served our country overseas as a platoon leader in Germany during Operation Desert Storm, as an operations officer at Guantanamo Bay during the Global War on Terror, as a battle captain in Baghdad during the U.S.-led invasion of Iraq, and as Commander of the 310th Military Police Battalion in Afghanistan in 2012. She retired from the Army Reserve with the rank of Lieutenant Colonel in 2014.
Jackie has spent nearly three decades working in New York public schools, and has earned degrees in education from Hunter College and Queens College. As a guidance counselor at Wilson Technological Center in Farmingdale, Jackie mentors and advises Long Island high schoolers, guiding them into productive lives, into college, and into the workforce. Jackie served on the Babylon Town Council from 2007 - 2020, where she has worked to direct resources to veterans and military families as Chair of the Veterans Advisory Council, pushed for the revitalization of Wyandanch Village, which has breathed new life into the community, and helped raise nearly $1 million for the Wounded Warriors Project through the annual Soldier Ride in Babylon. She is currently a candidate for U.S. Congress.
Jackie lives in Copiague with her son, Augustus. Her daughter, Kerrianne, is a Captain in the U.S. Air Force.
---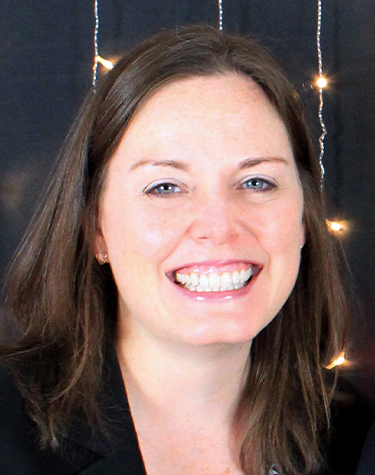 Board Spotlight: Karen Sweeney
This week's GSSC Board Spotlight features…Karen Sweeney! Karen currently serves on the Board of Directors for GSSC. She is Vice President, Member Experience at Bethpage Federal Credit Union.  Karen is responsible for developing Bethpage Federal Credit Union's member experience practice, helping to inspire and build experiences that delight members, resulting in positive word of mouth, increased loyalty and increased engagement.  From August 2003 through March 2015, Karen was a Director at American Express Company.  Her education includes:  Master of Arts in Communication and Education from Teachers College at Columbia University, New York; and, Bachelor of Arts degree – specialization in History and English – from Hamilton College, Clinton, New York. 
Karen's  professional associations and recognitions include:  Customer Experience Professionals Association (CXPA); User Experience Professionals Association (UXPA) – Associate Member; and the American Express Chairman's Award – 2008.
---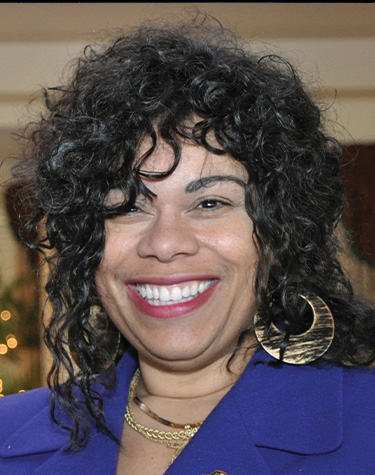 Board Spotlight: Debrah Garcia
This week's GSSC Board Spotlight features…Debrah Garcia! Debrah has served on GSSC's Board of Directors for many years.  She has been the  CEO of Long Island Head Start since December 2004. A native Long Islander, Debrah holds a Master's Degree in Special Education from Long Island University (LIU). As the CEO of Long Island Head Start, she has directed and led Long Island Head Start into the bright spotlight where it sits today. Her vision to become the highest quality childcare and family support services organization on Long Island has allowed Long Island Head Start to make an impact in various communities throughout Suffolk County. Her leadership and determination have set forth the true definition of what it means to make a difference in the lives of at risk children and families across Long Island.
Debrah began her career with Long Island Head Start in 1983 as a Classroom Teacher. She also takes great pride in her experience as a Head Start parent, which gave her valuable insight into the needs and challenges of Head Start families. In 1993, she was promoted and began her management career holding positions, which included Early Childhood Development Specialist, Education Supervisor and Director of Quality Assurance and Program Services.
For the past 37 years, Debrah has dedicated her professional career to Long Island Head Start communities, advocating on behalf of those in need and providing direction and support through a variety of programs including health care, early childhood education, disabilities services, and professional development training to list a few. As an active advocate for high-quality childcare, Debrah has successfully collaborated with other non-profit organizations on Long Island in an effort to maximize services and enhance outcomes for preschool children and their families in local communities.
In addition to serving as the CEO for Long Island Head Start, Debrah has also been a long-standing member of organizations such as the Suffolk Community Council, Early Childhood Direction Center, Long Island Association, National Association for the Education of Young Children, Suffolk County Department of Health Task Force Bureau for Children with Special Needs, Childcare Council of Suffolk, Girl Scouts of Suffolk County, National Head Start Association, NYS Head Start Association, Region II Head Start Association and numerous other organizations rooted in the commitment to enhance the quality of life for children and families. Debrah's determination to expand Head Start services on Long Island is evident in her networking initiatives and advocacy with the National, Regional and New York State Head Start Associations.
Debrah has received numerous awards and recognitions over the years including the Pronto Community Partner Award, Women of Influence Award by the Urban League of Long Island, and Dr. Martin Luther King Jr. Memorial Award by the First Baptist Church in Riverhead. She has also been awarded the distinguished title of one of Suffolk County's "Diamonds that Shine in Our Community" by the Suffolk County Hispanic-American Advisory Board. Debrah has been honored with many proclamations and certificates of recognition from local and federal officials.
Debrah Garcia certainly knows the importance of community service and has dedicated her life to making quality changes for Long Island families. As a visionary, Ms. Garcia is grounded in her belief and signature slogan that "the Best Beginning is a Head Start!"
---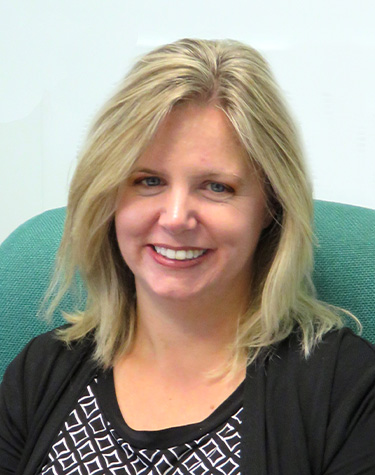 Board Spotlight: Jennifer Friedman
Jennifer was elected to the GSSC Board of Directors in 2015, and currently serves as Secretary. Jennifer is the Executive Director at Sisters of St. Dominic of Amityville, NY,  since 2016 and prior to that, was with AHRC since 1996.  Jennifer is an accomplished, results-producing leader, offering expertise in assessing and addressing needs of people with intellectual disabilities in residential settings for nonprofit organizations.  She provides long-range sustainability planning and program and staff development, and she holds a Master of Arts and Bachelor of Science in Elementary Education from the State University of New York (SUNY) Plattsburgh. Jennifer is also a member of Omnicron Delta Kappa, a National Leadership Honor society. 
---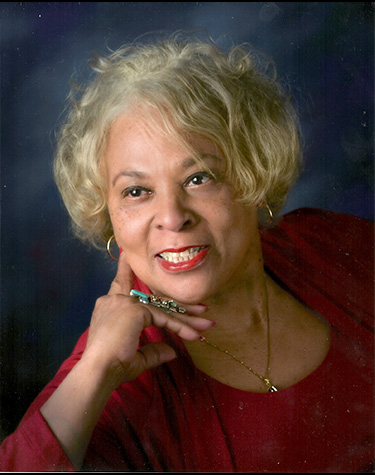 Board Spotlight: Brandy Scott
Brandy currently serves as Treasurer on the GSSC Board of Directors, and  has been a GSSC Member-at-Large since 2011 and is a Finance Committee Member. She is the  Executive Director of the Community Learning Academy and President of the Long Island Black Educators Association (LIBEA).  She was the Assistant Superintendent for Curriculum. Assessment and Instruction of the North Babylon School District (ret.) and former Assistant Superintendent for Curriculum, Instruction and Staff Development for the Center Moriches Public Schools. 
Brandy  has a Bachelor of Arts degree from the Maxwell School of Citizenship & Administration (Syracuse University) and a Master of Arts degree from New York University.  She has also attended the Harvard Principals Institute and the Dowling College Professional Education & Administration Program. Currently, she is the Executive Board Secretary for Long Island HeadStart, member of: Suffolk County African American Advisory Board, the Long Island Latino Teachers Association (LILTA), National Association for Advancement of Colored People, SAANYS,  and the 2020 Census Coalition.  In her spare time, Brandy conducts workshops on social issues such as Implicit Bias. 
---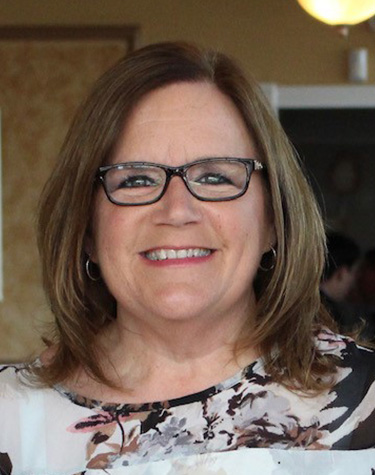 Board Spotlight: Kim Kellar
Kimberly joined Girl Scouts of Suffolk County's Board of Directors in 2019. She is a Relationship Manager, Vice President for TD Bank's Long Island Market.  Kimberly has 20+ years of banking experience, starting out with Republic National Bank/HSBC and moving to TD Bank in 2003. She is primarily responsible for Managing Business and Personal Relationships in the Suffolk region with a focus on developing business and delivering legendary service while enhancing the TD Brand.
After graduating college, Kimberly entered the management trainee program at Republic National Bank HSBC, working her way up from trainee to Branch Manager. In 2003, she joined TD Bank as the Oceanside Store Manager and excelled in her role there for 15 years, winning several awards for leadership. In 2018, she joined the Suffolk Lending team as a Relationship Manager with a focus on relationship banking where she helps her customers grow, maintain and develop their business. Kimberly is a mom and a wife and has raised two beautiful girls who were involved with Girl Scouts throughout their younger lives. One daughter is in college and the other a recent graduate of Molloy College.
In addition to working at TD Bank, Kim has been Treasurer of the Oceanside Chamber of Commerce, Treasurer of the Lions Club, member of Women in Leadership, member of the Long Island Food Council, committee member of The Little St. Nick Foundation, committee member for Go Red for Women, and she supports several different charitable organizations.
Kimberly is a graduate of St. John's University, where she earned her B.S. in Finance. 
---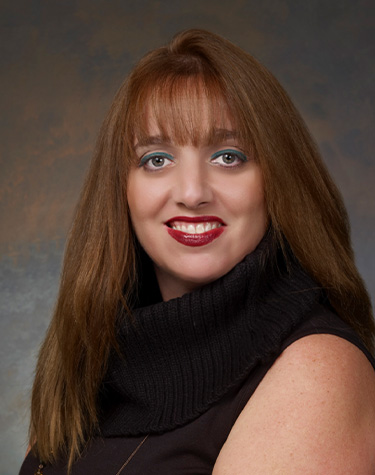 Board Spotlight: Tammy Severino
Tammy has been a Member-at-Large on GSSC's Board of Directors since 2013, and is also a registered adult Girl Scout in Suffolk County. Presently, Ms. Severino is President, RPC Development-Development Consultant/Grant Writer. Formerly, she was the State Director at New York at Best Buddies International, the Director of Development & Public Relations at The Genesis School/EdenII Programs and the Director at St. Charles Hospital Foundation. Tammy was awarded the Top 40 Under 40 Award and is a Fortune 52 Honoree.
---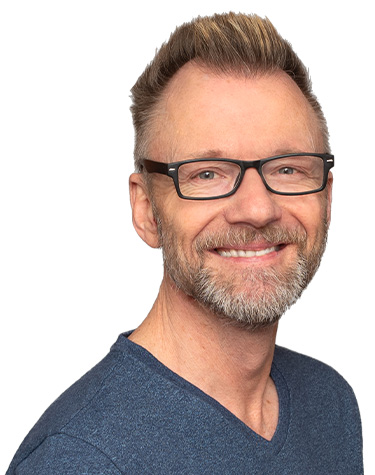 Board Spotlight: Steve Harper
Steve was elected to the GSSC Board of Directors in 2019. He is President of Harper Marketing, Long Island's premier full-service marketing agency, and is a radio host at Party 105 and Oldies 98 FM. Steve is a renowned radio personality and can be heard around the world on many radio and television commercials as well as nationally syndicated shows. He has been called upon to host with many entertainers, including the legendary Dick Clark, and he has also helped to launch the careers of many notable performers. Steve was one of the first to bring Mariah Carey, Psychic John Edward and New Kids On the Block to the radio.
---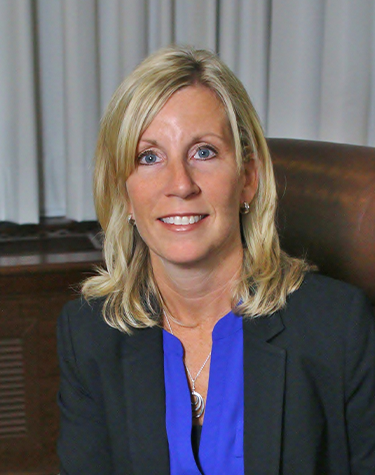 Board Spotlight: Lauren Agunzo
As a Partner in the Internal Audit, Compliance and Fraud Prevention Group at Nawrocki Smith LLP, Lauren has more than 20 years of public accounting experience and specializes in the areas of risk management/internal audit, internal controls and forensic accounting. Lauren is a member of the American Institute of Certified Public Accountants and the New York State Society of CPAs, where she serves on the Public School Committee. She is currently the President of the Institute of Internal Auditors' Long Island Chapter. Lauren is also a board member and the Treasurer of the Moxxie Mentoring Foundation whose mission is to support and foster the career advancement and leadership of young women through generational mentoring. In addition, she is an advisory Board member of the Smithtown Children's Foundation which helps children and families in the community during times of crisis.
---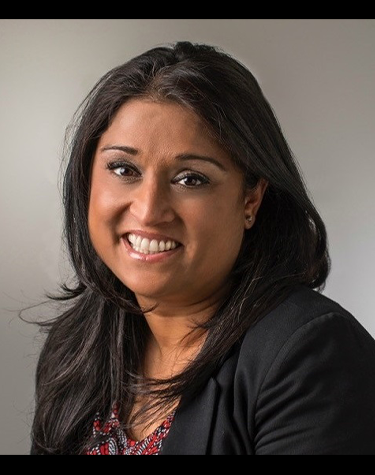 Board Spotlight: Krupa Lauricella
Krupa Lauricella is Legislative Aide to Honorable James P. O'Connor, Town of Islip Councilman. Krupa also founded FTZ Strategies, Inc., a W/MBE Certified Small Business that facilitates Global Trade to the New York area. Krupa brings 10 years of experience in Global Trade solutions, throughout Europe, Asia, Middle East, and North America. Prior to starting her company, Krupa earned a trusted reputation in Community Engagement and Corporate Social Responsibility, by creating award winning programs for regional and global organizations.
As a respected community leader, Krupa advocates on behalf of Long Island's private, non-profit, and educational sectors by collaborating with public officials and raising media awareness about issues integral to the region's economy and communities. Krupa is passionate about diversity-driven causes on behalf of women and children, and co- created the Women's Roundtable on JVC Broadcasting (103.9FM) to provide a media platform for impactful women with diverse backgrounds to weigh-in and discuss important issues affecting Long Islanders.
Krupa is an Honoree of the prestigious Long Island Business News Top 50 Women, recipient of Long Island Business News Diversity in Business Award, an alumni of the Girls Scouts of Suffolk County Women of Impact Award, and recipient of multiple community leadership and recognition awards from County and State Officials. Krupa also serves on  the Board of Directors for Long Island Coalition for the Homeless.