Exclusive Rewards - We have a series of rewards that can only be earned during the Initial Sale. (Remember! Rewards are Cumulative AND 1 Magazine counts for 2 Units!)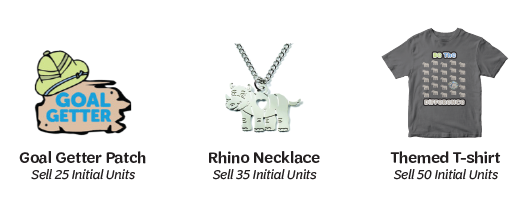 Kick-Start Your Sale! - The Fall Sale is the first opportunity to earn funds for the Girl Scout Year!Troops that participate in the Initial Sale sell more items, which means they have larger Troop Rebates. Initial Sale Troops account for:
80% of the girls that earned the Avatar patch
83% of the girls at our Top Seller Event
95% of the girls that earned a Free Week of Camp
It's Easy To Do! - 
Items that are ordered for the Initial Sale phase are delivered to a location in or near your home Service Unit. Pickup is coordinated by your SU Chair, so it's convenient and you have more flexibility.
A Lucky Troop Will WIN Tickets to Cookie Palooza 2020! - 
Here's How to Qualify to Win:
The Troop MUST have an Initial Sale Order that averages 20+ units per girl.
All girls and adults must be registered Girl Scouts.
The winners will receive tickets for the girls in their troop (at the time of the Fall Sale) and safety-wise adult coverage.