FYI:
All Council Offices & Shoppes Will Be Closed Tuesday, September 19—We'll See You on Wednesday!

Join us this October in Columbus, Ohio for G.I.R.L. 2017—the event of the year for every G.I.R.L. (Go-getter, Innovator, Risk-taker, Leader)™ who wants to stand up, take charge, and change the world! With educational sessions, inspiring speakers, and tons of memorable experiences, it's a once-in-a-lifetime event for girls and women from around the world. And you don't have to be a Girl Scout to participate. Everyone's welcome!

Continue >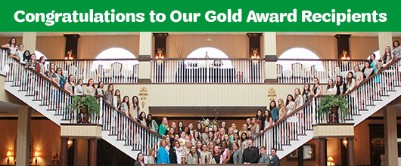 GSSC was delighted to honor its Gold Award recipients recently during a dinner at The East Wind in Wading River. The Gold Award is Girl Scouts' highest honor, and GSSC is thrilled to have more than 80 girls earn this recognition for the 2016-2017 year. Learn more about the Gold Award.
Continue >