Girl Scouts Love State Parks *FULL*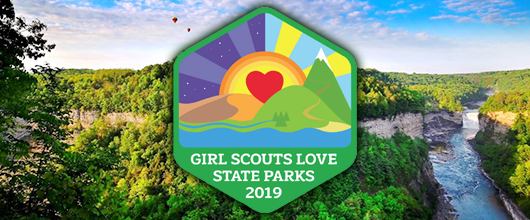 Date:
Sun Jul 14, 10:00 AM
- 1:00 PM EST
Location:
Nissequogue River State Park
Map
Level:
Daisy, Brownie, Junior, Cadette, Senior, Ambassador
Get Outside with Girl Scouts!
Come explore the great outdoors as over 100 councils across the country celebrate their State Parks!
Participate in five learning stations along side Educators from the Nissequogue River State Park to investigate all the beauty and wonder the park offers.
Girls will earn the Girls Scouts Love State Parks Patch.
This is a free program, but registration is required.
Tag-alongs can not be accomodated.
Questions? bfellini@gssc.us