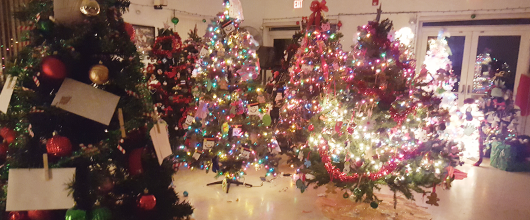 Hall of Trees
Bring in and decorate a tree for transitional housing shelters, adult homes, and veterans' homes in time for the holidays!
Dates: Tuesday, November 15 or Wednesday, November 16, 2022
Times: 6:00 - 8:00 pm (Each session is 30-minutes.)
Place: Juliette Low Friendship Center, Camp Edey, Bayport
We will only be accepting 50 trees this year. First come, first served. Troops will be permitted to come with only required adult coverage. No tagalongs.
You can use homemade decorations or store-bought. Please no glass decorations/ornaments. 
Your tree must be artificial and at least 6 feet tall accompanied by a tree stand (tree skirts are appreciated). 
Trees should be purchased using Troop or Service Unit (SU) Funds and identified with Troop and SU numbers.