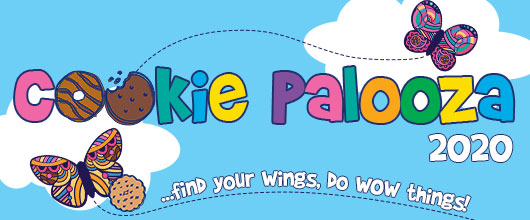 Date:
Fri Jan 17, 9:00 PM
- Sat Jan 18, 6:30 AM EST
Registration:
Fri Oct 04, 10:00 PM
- Mon Jan 13, 12:00 PM EST
Level:
Daisy, Brownie, Junior, Cadette, Senior, Ambassador, Volunteer
Set Your Alarms! Ticket sales go live Friday, Oct. 4 at 10pm EST. Bookmark The Ticket/Registration Link!
Includes: Cookie Palooza event patch, all Girl Scout activities, access to private shopping experience and overnight stay at mall.