Wilderness Rangers : Series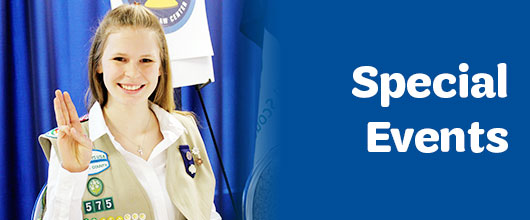 Date:
Tue May 22, 6:00 PM
- 8:00 PM
Level:
Cadette, Senior, Ambassador
Our new series, Wilderness Rangers, is designed for those girls looking to take their Outdoorsmanship to the next level.
While their troops have provided the basics, this program will give girls the unique opportunity to challenge their knowledge and love of the outdoors while learning through hands on activities bimonthly. The series is (6) meetings that will conclude with an overnight camping trip at one of our lovely campgrounds that the girls won't easily forget! Girls are encouraged to attend all dates.
Price includes all meetings, patch, materials, overnight & meals during campout.
2018 Dates are as follows:
3/27 Discovery World STEM Center, Camp Sobaco 6:00-8:00
4/5 Discovery World STEM Center, Camp Sobaco 6:00-8:00p
4/10 Juliette Low Friendship Center, Camp Edey 6:00-8:00p
5/3 Juliette Low Friendship Center, Camp Edey 6:00-8:00p
5/22 Mae K, Camp Edey 6:00-8:00p
6/5 Discovery World STEM, Camp Sobaco Center 6:00-8:00p
6/9-6/10 Star Tent-A-Lows, Camp Edey Saturday 9:00a - Sunday - 9:00a
Questions? Email programs@gssc.us