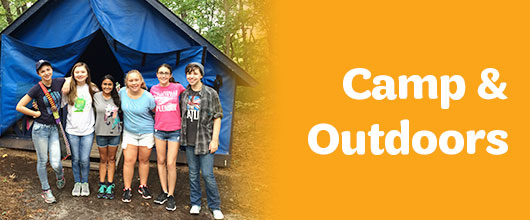 Date:
Fri Apr 20, 5:00 PM
- Sat Apr 21, 5:00 PM
Location:
Camp Edey Welcome Center
Level:
Daisy, Brownie, Junior, Cadette, Senior, Ambassador, Volunteer
Have the girls in your troop been asking to go camping, but you haven't had the time to take the Troop Camp Certification Training? Here is an opportunity to accomplish both!
Novice Weekend combines Troop Camp Certification training for adults with overnight camping and activities for girls. Registered adults taking this training will be required to attend one mandatory pre-requisite meeting in addition to the overnight.
Cost is $25 per person