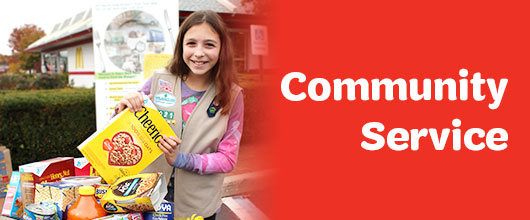 Date:
Wed Nov 15, 3:00 PM
- 7:00 PM
Location:
Juliette Low Friendship Center, Camp Edey
Map
Category:
Community Service
Level:
Daisy, Brownie, Junior, Cadette, Senior, Ambassador, Volunteer
Get in the holiday spirit by donating & decorating a tree for our Hall of Trees!
Please plan on decorating your tree for about 30 minutes. Your tree must be artificial and no larger than 6 feet, we recommend 4-5 feet, accompanied by a tree stand (tree skirts are appreciated). Trees should be identified by Troop or Service Unit number.
All trees will be donated to transitional, veterans & adult homes.