Getaway Weekend: Adventures in Camping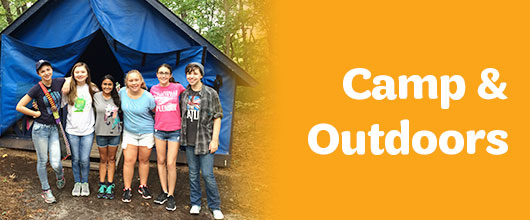 Date:
Fri Oct 20, 5:00 PM
- Sat Oct 21, 5:00 PM
Location:
Welcome Center, Camp Edey
Map
Level:
Daisy, Brownie, Junior, Cadette, Senior, Ambassador
Take your camp adventures to the next level! Try archery, canoeing, shelter building and more! Please note: to paddle a canoe, girls must be Junior level or up. Daisies and Brownies can ride in canoes paddled by adults or will have paddle boats available as an option. Daisy Girl Scouts will be using nerf bows and arrows during archery.
Check In: Friday: 5 - 6:45 pm (Dinner served until 7:15 pm) Check Out: Saturday: 5 pm (Breakfast and Lunch Served)
Questions? Email camp@gssc.us