Brownie Journey Camp In: It's Your Story Tell It - A World of Girls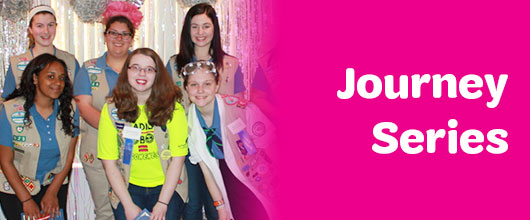 Date:
Fri Nov 17, 5:00 PM
- Sat Nov 18, 8:00 AM
Girl Scout Camp In Brownie Journey: It's Your Story – Tell It! A World of Girls
Location: JLFC Camp Edey
Description: By attending this session of their Journey they will earn their Hear a Story Award. Girls are responsible for the completion of a Take Action Project to earn their Journey. Dinner and breakfast included.
Girls get the Journey Book and Award Set