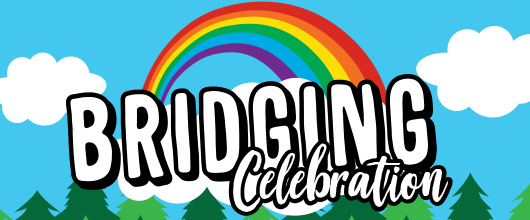 All New Council-Wide Event! 
Festivities include bridging activities, special guests, crafts, games, the Girl Scout Shoppe and more! Event culminates in a group bridging experience! Bring food to picnic; grills available for barbecuing! You can also pre-order event merchandise or your uniforms for next year.
Date: Saturday, May 9, 2020
Time: 10AM - 2PM
Place: Sunken Meadow State Park, Field 4
Cost: $15 per Girl Scout. For all levels. Girl Scout Sash or Vest required for all Bridging participants. Please register by Friday, April 24.
Includes: event patch, goody bag and all activities.
Please Note:Parking fee is $8 per car. Rain or Shine. No refunds.