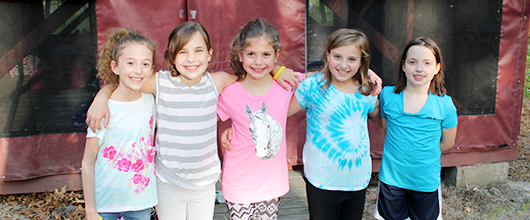 Sleepaway Camp
Weeks 2-9 • Only @ Camp Edey
Sunday Afternoon Through Friday Afternoon—Attend All Weeks Or Just One!
You can stay overnight in comfort and style at one of our newly refreshed facilities!
Unwind and relax in the natural rustic charm of Mae K Cabin (Grades 5-6)
Soak in the stunning views at lake-side Troop House (Grades 7-9)
Enjoy an exclusive sleepaway experience with the support of our dedicated counselors. Experience the excitement of day camp, and then get ready for an evening packed with awesome adventures! Activities include evening swimming, campfire sing-a-longs and s'mores, spa night, movies on the lake, star gazing and more!
Cost: $475 per girl per week  (Includes Day Camp, Overnight Stay, Meals & Snacks)
Don't forget about our optional amenities, such as Swimming Lessons

Breakfast 

Monday - Bagels with Butter or Cream Cheese, & Fruit
Tuesday - Campfire Breakfast: Scrambled Eggs, Warm Biscuits with Homade Butter & Jam, & Fruit
Wednesday - DIY Yogurt Parfaits, & Fruit
Thursday - Egg & Cheese Muffins, & Fruit
Friday - Belgian Waffles with Fruit and Whipped Cream
Orange Juice and Apple Juice Offered During Breakfast
Dinner
Sunday - Pizza, Salad, & Ice Cream Sundae Bar
Monday - Baked Ziti, Texas Toast, Salad, & Dessert 
Tuesday - Hamburgers or Cheeseburgers, French fries, & Dessert
Wednesday - Campfire Cooking: Hot Dogs with Macaroni Salad, & S'mores
Thursday - Lemon Chicken with Brown Rice, Salad, & Dessert