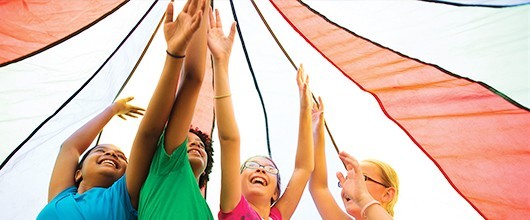 Join Our Camp Team
Our youth serving agency operates two beautiful camps in Bayport and Yaphank, New York. Join our team, earn a competitive salary while empowering today's youth, and make new friends while working in a fun, safe, outdoor environment.
Positions for college students, graduates, teachers and parents are available. Volunteers are welcome! Volunteer a minimum of two weeks and your child(ren) may enroll in our camp program at a reduced rate.
---

Summer Camp Information:
Dates: July 1 25 - August 30, 2019, 9 one-week sessions, except for Week 1, which is a 3 day week due to the Independence Day Holiday.

Working Hours: Monday - Friday from 8:30AM - 4:30PM

Positions Available:
We are looking for team members who are level-headed in all situations, cooperative with fellow team members and enthusiastic to work with children and young adults in an active indoor/outdoor camp environment. Experience with children is preferred.
Mandatory Staff Training Week: Monday-Friday, June 24-28, 2019
Please bring or upload all applicable certifications
EMT / Health Supervisors
- Registered Nurse (RN) with a license as required by that state law OR E.M.T Basic Certification
- Experience in first aid and emergency management.
Aquatics Directors
- Must possess a current CPR Professional Rescuer certificate issued by the American Red Cross and be at least 21 years of age
- Have 3 or more seasons of previous waterfront experience as a lifeguard and/ or camp aquatics director.
Program Director
- Experience creating and managing fun, creative programs/activities for a variety of age groups.
Lifeguards
- Must be American Red Cross certified and be 18 years or older
Counselors
- Must be 18 years or older
Girl Scouts of Suffolk County is an equal opportunity employer and does not discriminate on the basis of race, color, ethnicity, sex, creed, socio-economic status, disability or age.
Questions? Contact Cathrine at cadamo@gssc.us