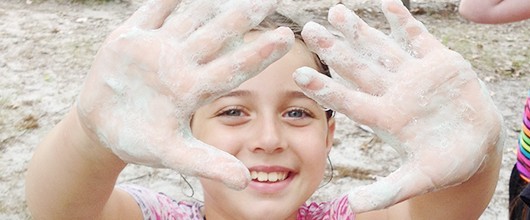 Camp Sobaco
Camp Sobaco's STEM Camp and Discovery World STEM Center is for both girls and boys entering grades 1 - 6. Located on 42 acres of Pine Barrens on the banks of the Carman's River, it features a state-of-the-art STEM Center, and is perfect for siblings to attend together. 
A typical day runs from 9AM-4:30PM
Located at 229 German Blvd., Yaphank, NY 11980
Choose Your Own Adventure - Campers pick exciting activities from a special menu on select days!
It's Easy Being Green: Each week get an environmental experience with the NYS Department of Environmental Conservation!

Exciting Field Trips Off-Site or On-Camp Experiences Every Week
---

Archery Adventure Every Week - Learn the archery basics and hone your new-found skills!
Exclusive Programs at Discovery World STEM Center - We'll show you why Science is Fun and Technology is Cool
Swimming - Everyone loves our on-site pool.
Ga-Ga and other Sports & Games
Arts & Crafts - We're artsy and proud of it.
Hiking & Nature Activities - Woodland trails on the one-of-a-kind ecology that exist only in the riverside environment of the Pine Barrens.
Mini-Golf Course
---
Bus Transportation  - $50 per week. (Week 1 - $30) Includes bus pick-up & drop-off @ designated bus stops.
Swimming Lessons - $125/4-Day Session. 45 minute lesson. Red Cross Learn-To-Swim certified instructors.
---

$295 per child per week (Except Week 1: $195 per child for 3-days)
Read our Parent Guide for information about our camp, clothing, gear, policies and so much more.

Questions? Contact us.
Weekly Sessions

Themes and Special Activities

Week 1: July 1-3
(3-days only)

Art with Edge

Week 2: July 8-12

Pop! Bang! Fizz!

Week 3: July 15-19

Invention Convention

Week 4: July 22-26

Secret Agent Academy

Week 5: July 29-Aug. 2

Color Wars!

Week 6: August 5-9

Gross Science

Week 7: August 12-16

Raiders of the Lost Artifact

Week 8: August 19-23

Jurassic Journey

Week 9: August 26-30

Mountain Do